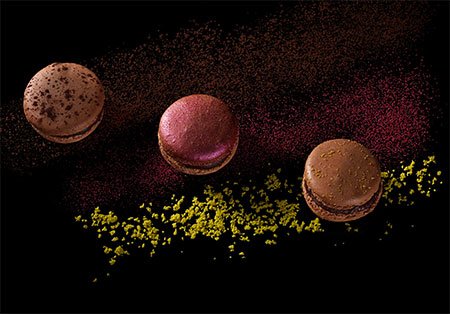 Sweet break near Hotel des Deux Continents
Paris is a city full of surprises. At every corner, a story, on every pavement, a testimony, and it is so pleasant to surrender to this city energy. An exhibition, a gallery, a play … There is always something to do, or to see in Paris! That's why it's important to have a sweet break in your schedule. A break of well-deserved sweetness in order to recharge the batteries and to set out again to the conquest of the city. Hotel des Deux Continents offers you sweet addresses located not far from the hotel and which will make you happy …
Ladurée, rue Jacob: Just in front of the hotel, this Parisian-style shop is known for its macaroons but also for its small girly tea room. Our favorite sweet break? A tea and an Ispahan (rose, rose petals and lychee). Discover this address.
Pierre Hermé, rue Bonaparte: By walking on Rue Bonaparte, it is not difficult to find this shop since the line attracts attention. Small space for macaroons and chocolates yet so famous. The surprise? Salted macaroons … Our favorite sweet break? Milk chocolate and passion fruit macaroon. Discover the shop.
Laura Todd, rue du Four: A little taste of happiness in one bite. Laura Todd cookies have this incredible feature of keeping a soft texture with melting chocolate chips. We crunch and we succumb … And the house also offers muffins and brownies! Our favorite sweet break? A dark bio chocolate and orange peel cookie, accompanied by a peanut butter brownie (because choosing is too hard!). Discover the shop of happiness.
La Tarte Tropézienne, rue de Montfaucon: Then yes, we are in Paris and we may wonder why this address … And just because a Tropézienne pie is good! And that we are lucky to be able to taste it in Saint-Germain-des-Prés, so why deprive ourself ?! New perfumes, individual or family pie … Our favorite sweet break? The traditional one because we miss it already … Discover the shop.
Carton, rue de Buci: A bakery, nothing more, but with a baker-confectioner who knows his job! We like to go there regularly and share with colleagues some pastries whose simple and authentic taste is a pure pleasure. Our favorite sweet break?An eclair au café, quite simply. Sorry but there is no internet site …
We hope to have aroused in you the desire to discover and why not to establish a course of sweet breaks in Saint-Germain-des-Pres … See you soon!